5 Common Google AdWords Mistakes to Avoid
Competition drives success, but it can cause your costs to skyrocket. We've put together a list of the most common mistakes advertisers make when faced with increased competition on Google AdWords.

The Click Convert Marketing Team understands how hard it can be to stay on top of all the changes in Adwords, so we've put together this list to help owners and advertisers get the most bang out of their budget.
1. Raising bids to get more clicks.
Competition is the driving force behind Google's success. The all-too-common kneejerk reaction when competing in AdWords is to quickly up the bids to increase ad rank and get into a higher position than your competitors. Owners and advertisers who regularly do this are taking the easy (and often unprofitable) way out.
Here's our solution: Rather than blindly throwing money at the problem, formulate a well-thought out strategy for gaining the competitive advantage. For example, consider working on your landing pages, running split tests on your ad copy, and focusing on improving your keyword quality scores. Take your entire customer experience into consideration as part of your AdWords optimization strategy. Since Ad Rank = Max Bid x Quality Score, if you can manage to increase your quality score by only a few points, you'll be able to hold the top positions in the search results even with a lower bid than you competitors!
Don't be blinded by the tortoise and the hare syndrome when it comes to getting clicks. As we learned from the insightful children's fable, slow and steady wins the race. Sure, it may take longer to do it the right way, but it will ultimately save you money and profit in the long run.
2. Sending visitors to a homepage, a generic category page or a dull 'Contact Us' page.
If you're paying to send people to your site, make sure to send them to the right place. Don't just drop them on your homepage and cross your fingers they will convert into customers. Pick a strategic landing page or even customize a unique category page for your most popular keywords.
And don't forget to include your most popular keywords in your landing page copy. This is one of the quickest and easiest ways to quickly increase your quality score.
The same is true for dropping people on a dull or lackluster "Contact Us" page. Take a step back and ask yourself, "Would I contact me?" If not, figure out what needs to change and change it. Entice people, show them how you are different. Make it impossible for them to leave that page without picking up the phone, giving you their information, or better yet – buying something from you!
Copywriter Tip: Avoid saying "Contact Us" anywhere on the contact page. Use language that clearly instructs the visitor to contact you, but in a more emotional and personal way. "Tell us how we can help," "Let us solve your problems," "Ready for your free assessment?" Be honest, be real, and be passionate. Be intentional about connecting with your visitors and they will want to connect with you.
3. Forgetting to look at your competition
Take a step back and look at your business from your customer's point of view. Do a quick search in Google for your top keywords and see what type of businesses show up.
Are these the same competitors you thought you had? What do their landing pages look like? Ask yourself if you stand out and are truly competitive. If not, re-write, re-design and test your ideas until you are.
4. Underutilizing the Search Term Report.
It's surprising how many advertisers we work with who only use the Search Term Report to add new keywords or new negatives. They have a wealth of information at their fingertips and they only scratch the surface of the report's potential.
This report lets you know exactly what your customers want. It gives you the exact questions people are asking to find your site. Find a way to use this information. Use it to optimize your ad copy, use it to improve your SEO. Use it to reorganize your navigation or even to write your subject lines. Whatever you decide to do with it, just use it.
5. Not telling your visitors what to do.
People like being told what to do; it allows them to think less. Whether it's in your ad text or landing page copy, make sure you have a clear call to action that commands your visitors to act.
Try not to assume or hope that people will know what to do or figure it out when they get to your site. Direct them, guide them, draw arrows if you have to. Just make sure to give them a clear path and entice them to take the action you want them to take.
Idea: Get a group of friends or coworkers together for coffee. Ask them to review your ads and your landing pages. See if they can easily tell you what they think you want them to do. Ask them for their opinion and take it to heart.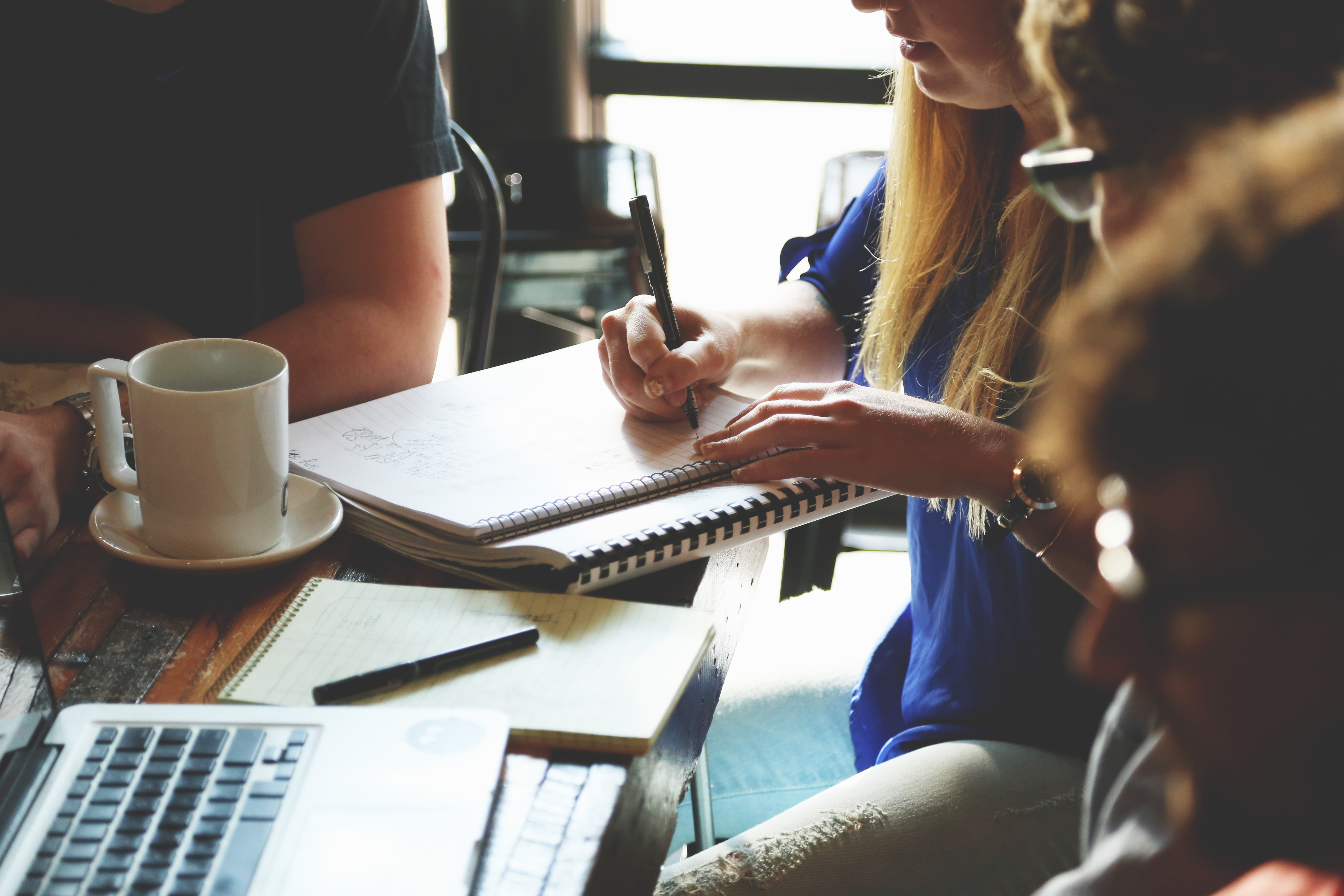 Want to know how you can improve your AdWords performance or how you stack up against your competition?
Get an in-depth 1-on-1 AdWords mentoring session from a Google Marketing Expert today for only $500. The first 15 advertisers to sign up get the session for FREE!